Jenga Cash is among the most popular betting sites in Kenya. Unlike other betting sites like Betika which offer football matches for betting, Jenga Cash only offers casino games. There are a number of facts you need to know about this company that will help you to start betting on the site.Apart from Jenga Cash,you can also enroll for 22Bet to get 100% welcome bonus and a variety of football matches to bet for,click on this link to sign up
Jenga Cash Paybill Number
The Paybill Number for Jenga Cash is 329534
You can contact Jenga Cash through email or phone calls. The company's customer care contacts are:
Phone Number +254 782 145 121
Email address to hello@jengacash.com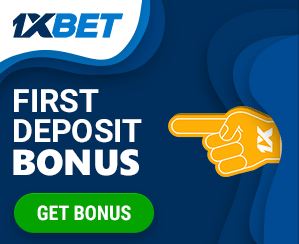 How many times can I withdraw in a day?
The system permits 3 withdrawals in a day with an interval of 7 hours.
How do I receive a bonus?
There are three ways to get bonus:
Welcome bonus, this one is awarded to new users
Referral Bonus, attained when a new user registers using an existing user referral link. Usually a percentage of the first deposit of the new user. Point to note this is only awarded on the first deposit of the new user, other subsequent deposits do not accrue any rewards.
Promotional bonus, there is no set amount to this bonus but it varies based on the company marketing campaigns. This should always be something to look forward to, the company has a reputation of being very generous to existing users.
Jenga Cash stake amounts
A user can only stake with the set amounts: 20, 50, 100, 150, 200 or 250.
How does Jengacash Spin game work?
This is a spin and win game where a player buys credits which he/she uses to place stakes. On spinning the wheel the stakes are affected by the multipliers. Credits are then converted to cash for withdrawal in real time.
How do I terminate my account?
Kindly write an email to hello@jengacash.com or call our support team to get your account terminated.
How do I deposit?
There are two ways to top up your account balance.
Using the stk push ( click on the deposit button fill in the amount, you will get a prompt on your phone to input the mpesa pin)
Using paybill number 329534 account number should be the registered phone number.
Ideally account balance should reflect immediately after receiving a confirmation message from Jengacash.
What is the minimum/maximum amount that I can withdraw?
The lowest amount withdrawable is ksh.10 ( consider ksh 15 withdrawal charge) The highest amount is ksh 70,000 depending on your level.
How long does it take for the balance to reflect on my Mpesa?
Withdrawn amount should reflect on mpesa account balance immediately.
Can I withdraw my bonus?
No, the bonus is used to place stakes on the game. Any winnings from bonus stakes are available for withdrawal. Terms of use apply.
Since Jenga Cash is like Casino,the company's website is programmed in such a way that only 30% of players manage to win.By the end of the day,the company becomes the ultimate winner. Instead of joining Jenga Cash,you can start betting for football matches where you can see the outcome and witness how you win and lose without anyone influencing the result.One of the best companies to join is 22Bet,follow this link to register and get free bonus