M-Bet Kenya is one of the fastest growing betting companies in the country. The company offers jackpots, casino games as well as football matches. Here are the facts you need to know about M-Bet Kenya:
To register for M-Bet, visit their website and enter your details. Registration process takes less than 2 minutes.
M-Bet uses two paybill numbers, one for Safaricom and another one for Airtel.Safaricom paybill number is 298888 while the paybill number for Airtel is 298888
How to deposit money via Safaricom Paybill Number
Select M-PESA
Lipa na M-PESA
Select Pay Bill
Select Enter business no.
Enter 298888
Select Account no(mbet)
Enter Amount (eg Ksh1,000)
Enter your M-PESA pin and send
You will receive a confirmation message from M-Bet that your account has been credited.
How to Deposit money via Airtel paybill number
Launch the Airtel App and go to Airtel Money
Select Make payments
Select Other
Select Paybill: 298888
Enter Reference Number: deposit
Enter Amount(eg Ksh 1,000)
Enter Pin
Confirm
You will get a confirmation message from M-Bet that the deposit has been successful.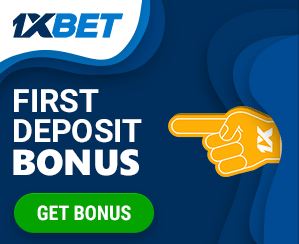 Minimum and maximum deposit amount
The minimum amount to deposit is Ksh 1 while the maximum is Ksh 10,000,000
Minimum and maximum withdrawal amount
The minimum amount to withdraw from M-Bet Kenya is Ksh150 while the maximum is Ksh5,000.But you can withdraw daily until the balance in your account is cleared.
M-Bet Customer Care contacts
Customer care phones
0701 290 006 SAFARICOM
0717 290 006 SAFARICOM
0741 078 977 SAFARICOM
0733 290 006 AIRTEL
0782 290 006 AIRTEL
Customer care email
msaada@m-bet.co.ke
With your first deposit, M-Bet will reward you with a Free Bet worth 25.00 KSh
Quick steps:
Register on the website
Make your first deposit
Then you will receive 25.00 KSh in your account, instantly.
Loyalty Bonus
Winning means more with M-Bet. Earn 25.00 KSh every 10 tickets and 250.00 KSh you play.
It is a bonus party!! Get 25.00 KSh for every 10 tickets and 250.00 KSh you play with us. Your bonus is waiting.
Quick steps:
Log in
Play 10 tickets and 250.00 KSh
You get the Bonus.
How to Become an Agent of M-Bet
You can become an Agent of M-Bet where you earn commissions on every client you refer to the company.
To become an agent ,email the company on: sales@m-bet.co.ke or call us 0741 078 977
YOUR BENEFITS ARE:
Commissions on the business generated by all your online and mobile customers registered by you, your employees, agents or associates.
No risk involved.
No investment involved.
The security of an African leading sports betting operator.
REQUIREMENTS
SUPER AFFILIATES
If you have a network of shops and/or agents distributed in different areas of the country, THIS IS FOR YOU!
AFFILIATES
Have Good Networks of people.You need to have a smartphone. You must have a stable internet connection. Have an interest in sports.
M-Bet Jackpot
M-Bet offers perfect 12 jackpot which is provided on daily basis.
How to Play the jackpot
There is a list of 12 games plus 5 reserve games from the different competitions (EPL, La liga, Champions, Euro Cup. World cup etc. etc,).
Customers are asked to predict the outcome of all 12 games, selecting 1×2 (Home win, draw, away win), plus the outcome of the 5 reserve games.
The list of 5 reserve will be only used for draw process when one of the 12 games of the main list is cancelled (due to weather conditions or any other unpredictable reason).
The stake amount is Ksh 50