There are over 40 registered betting sites in Kenya but every gambler would like to bet with the best betting companies. As Jackpot Kenya, we have gone through all the betting sites in the country and narrowed down to five which we believe are the best betting sites in the country.
A good betting company should have welcome bonus, prompt payment of winnings, fast loading website and frequent bonuses. In addition, it should provide high odds for games listed on the site.If you want to register with a good betting site, here is a list to choose from:
22Bet is the number 1 bets betting site in Kenya.One thing you'll like about it is that it offers 100% welcome bonus, does not charge withdrawal fee and its odds are extremely high. It's hard to find 22Bet customer complaining.
To register with 22Bet Kenya, click on this link
22Bet offers high odds, prompt payment and regular bonuses. The company does not hide specific games like other betting sites. To learn more about 22Bet and possibly register,follow this link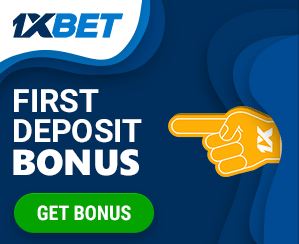 Most Kenyans have come to appreciate Betway Kenya because it's run professionally. The company also offers welcome bonus of up to 100%, daily jackpots of Ksh475,000 and high odds football matches. Betway also offers Casino games which will generate millions of money for you every month. To register for the betting company,click on this link
The third betting company to join is Betika.This one offers weekly midweek jackpot of Ksh15 million, grand jackpot of Ksh100 million and daily Sababisha jackpots of up to Ksh1 million. Betika is the most popular betting site in Kenya and so far among the oldest companies in the country. Many people love to bet with Betika because of the weekly bonuses.
Though some Kenyans have issues with Betika over settlements of bets, the company's ratings are high.
The fourth best betting site in Kenya is Odibets and among top 3 most popular betting firms in the country. Though it doesn't offer regular jackpots, its welcome bonuses and high odds will attract any serious gambler.
Bet254 is very popular because its jackpots are very economical, it also provides games with high odds. Since betting for each jackpot costs Ksh5 only, almost every gambler in Kenya is participating in betting for the company's jackpots.
Once you win, the money is credited in your account immediately—you don't wait like the way other betting companies force winners to wait for days before they get paid.