Betpawa Nigeria offers you a chance of winning up to N200, 000,000 every weekend. This is one of the best jackpots in Nigeria. To win N200, 000,000 you have to correctly predict 17 games.However,if you predict correctly at least 13 games, you earn bonuses.
There are many tricks to employ when you want to win this jackpot.
Place a bet for this jackpot every weekend. For your information, when you are consistent, it will reach a time winning is possible. Don't skip any weekend.
You will bet for months without winning but when you win, the amount is huge.
Place as many bets as possible.Betpawa allows you to place even 300 bets. Since the company offers the cheapest jackpot in Nigeria, placing even 300 slips won't cost you much.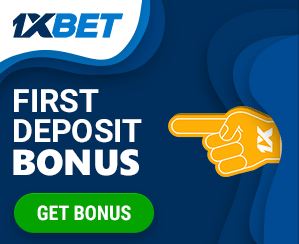 I prefer that you have 50-100 slips every weekend.
Look for at least 3 people who bet for the jackpot, discuss each game and come up with possible winning combinations.
With discussion groups, you will know things you wouldn't have known.
Use previous result to predict for current jackpot
Previous patterns of results will guide you in selecting the right games. It's obvious the winning combination for the current jackpot won't be similar to any previous combination. With that in mind, you can use your own skills to carefully predict the current jackpot.
Another technique to use is to pay for weekly analyzed jackpot. Look for a reliable site to get the predictions from.
If you want tips from us,you simply pay $30 per month and you will be receiving them via Email. Payment is made to Skrill email eochwangi@gmail.com
The $30 monthly will yield the best results.
Be flexible in your analysis
Don't always have a fixed mind that if a team is strong and has been winning,it will obviously win. Sometimes the result will go the other way.Place one bet where the predictions for each match are opposite of your expectations.
Your bet slip should have draws.If you analyzed and realize that there is no draw in the bet,then you're likely to lose that bet.
You should also take note of 2 and 3 odds.If home team has been given odds of 2 and away has odds of 3 then the home team is unlikely to win.